Description & Price ( 房源描述和房源价格)
现在,您可以选择该选项。 我们在" Domaine Des Planes"提供一个普罗旺斯的酿酒厂,该葡萄园拥有经过有机加工的约30公顷的葡萄园,一个迷人的乡村别墅和/或一个单独的公寓出租。
每个租户都会从葡萄酒生产商那里收到一瓶不错的"葡萄酒",在您逗留期间,还可以在葡萄酒产区和"城堡"内进行信息游览,您在这里学习到这些经过有机处理的葡萄是如何变成美味的葡萄酒的。这里的葡萄酒 在巴黎ConcoursGénéral赢得许多奖项哦! 当然,您很有可能会被邀请品尝不同类型的葡萄酒……。 平面庄园的口号是" 酒神在这里找到了他的天堂(Ici Bacchus a trouvé son Paradis)",我们完全同意这个说法: 这里的环境真的宛如天堂!
在别墅和一室公寓附近,设有一个15m x 22m的宽敞的天然的游泳池。 在夏季,平均温度在22到28摄氏度之间,在一个生物葡萄园中,游泳池里的水完全是有机的。 这意味着在这种非常柔软的水中是完全没有化学物质的!
室公寓设有独立的卧室,可供2人入住。 可以在公寓和别墅中加床,因此Villa&Studio的组合最多可容纳8人。
布局如下::
公寓:入口,起居室,带有落地窗,通向正面的花园/露台,开放的L形厨房,配有所有电器和桌子/餐盘。有一间带双人床的宽敞卧室,一间带淋浴,卫生间,洗脸盆的浴室以及一个独立的卫生间。 公寓周围还设有带木炭烧烤的宽敞花园。
租户可以使用别墅和/或一室公寓周围的区域。对于孩子们来说,有一个带秋千的树屋,并有可能在庄园内散步。
In the high season you can only reserve this accommodation with a minimum stay of 1 week; arrival and departure on saturday. Outside the high season we accept reservations with a minimum stay of 4 nights and are other arrival and departure days possible.
Rates for 2 Persons:
Season
From
Till
Price per
night
Price per
week
Mid
18-04-2020
27-06-2020
€ 105
€ 735
High
27-06-2020
12-09-2020
€ 140
€ 980
Mid
12-09-2020
10-10-2020
€ 105
€ 735
Low
10-10-2020
17-04-2021
€ 85
€ 595
Mid
17-04-2021
26-06-2021
€ 105
€ 735
High
26-06-2021
11-09-2021
€ 140
€ 980
Mid
11-09-2021
09-10-2021
€ 105
€ 735
Low
09-10-2021
16-04-2022
€ 85
€ 595
Mid
16-04-2022
02-07-2022
€ 105
€ 735
If you want to book this apartment, you also agree to the following terms:
Caution: € 350 for the apartment
Extra Bed: € 50 per person
Dog (1 dog -/- 25 kg) : € 50 per week per dog
Linen package: € 20 per person
Final cleaning: € 75 for the apartment
Administration fee: € 45 per booking
Tourist tax: € 2,53 per adult per night
可用性
预订单
详细
Persons: 2
未成年人: 1
设施: Audioset, BBQ, Coffee Machine, Communal Pool, Dining area, Dishwasher, Free parking, Free WiFi, Laundry Dryer, Microwave Oven, Outdoor pool, Oven, Pets at request, Refrigerator with Freezer, Terrace, Washing Machine, Water Cooker
查看: City view
大小: 45平方米
床的类型 1张双人床
Location: Roquebrune-sur-Argens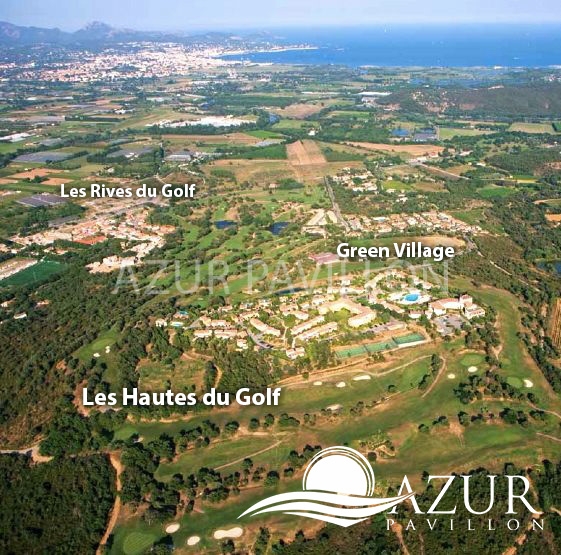 The Domaines in Roquebrune-sur-Argens
The picturesque Provence style village of Roquebrune-sur-Argens is situated at about 5 km from the coastal villages as Les Issambres and Saint Aygulf. The last one connects on the coast with Frejus and Saint Raphaël, Les Issambres goes direction Sainte Maxime, Port Grimaud and Saint Tropez. All with the great atmosphere of the Côte d'Azur.
Some houses and apartments we offer for rent are situated in the domaines around the 18-hole golf-course and at wine-fields of Domaine des Planes in Roquebrune-sur-Argens.
An ideal location; very quiet location between the seaside resort of Saint Aygulf and Les Issambres and the old village of Roquebrune-sur-Argens; located just 10 minutes from the coast and the bustle of the Côte d´Azur!
Domaine des Planes, a beautiful Provençal winery with organically vineyards on about 30 hectares. We can offer you the opportunity to have a great holiday and have several options: Villa and / or Studio Mimosa & Mas Cypress.  All located in the idyllic, very quiet and forest area, with views to the vineyards. Each tenant receives from the winegrower a nice bottle of  "house-wine" and during your stay a tour of the domain is possible. On the 'Chateau' you will be informed how their organically grapes makes this lovely wine. Wine that has won many awards at the Concour Général in Paris! Of course you can also sample the various types!  The slogan of Domaine des Planes is: "Ici Bacchus a trouvé son Paradis" and we must agree with them; This environment can be called truly Paradise!

At the domaine a spacious natural pool of 15m x 22m. is situated with in summer temperatures average between 22 and 28 degrees. As can be expected is the domaine; this pool again is completely organic so without using chemicals!
The other domaines, situated between the winery and the golf course, are:
Les Hautes du Golf,  situated at the highest point with wonderful views towards Saint Raphael, Frejus and the Mediterranean Sea. This domaine has a large infinity pool with spacious sun terrace around. Furthermore, 3 tennis courts, beautifully situated in the lee of the golf course with views of the massif des Maures.
Green Village, located halfway up the hill between the 18-hole golf course and the famous vineyard "Domaine Des Planes and also has a large swimming pool with separate children's pool. Again, overlooking the Bay of Frejus and the blue Mediterranean sea on the horizon.
At the driveway to the two residences is a child-friendly HORSE RIDING SCHOOL situated.
Les Rives du Golf , also with beautiful community pool, is located down the hill with the 18-hole golf course in the backyard, right on the road between the villages of Roquebrune-sur-Argens and Saint Aygulf.
All these domaines are really great to have a marvelous holiday and even in high season you will find here a quiet spot just a few km. away from the buzzy Côte d'Azur!
This part of southern France is easily accessible by car, train and plane.