At the top of the hill with beautiful views to the sea and the horizon is this VERY LARGE coastal villa with private pool for rent at les Issambres, Côte d'Azur. The house offers luxury interiors.
From the terrace you will enjoy great views towards Saint Tropez en the villa offers sleeps up to 14 persons but as from 10 persons we need to check with the owner. All rooms have Dyson air-con ventilators with remote control which cools like airconditioning!
Living, Bedrooms & Bathrooms
The villa has a modern living, which is stylishly and colorfully decorated. A large comfortable sitting area is set in a certain way so you have an overlook on the Gulf of Saint Tropez and the Provencal hills. The dining room has an open fireplace. TV with a wide range of international channels, DVD player, WIFI.
The modern kitchen is fully equipped including a dishwasher, oven, large fridge with separate freezer, microwave, stove coffee maker and kettle and there is an annex with an extra double fridge. From the living room, dining room and kitchen there is direct access to the terrace with a large dinning table. On the other side of the terrace, which covers the full length of the villa, there is a large lounge area with an outside bar and barbeque area.
There are 5 bedrooms equipped with king-size beds, and 2 bedrooms with 2 x single beds most of them with doors to a balcony or terrace; All rooms are located on the seaside of the villa. The Master bedroom and Bedroom 2 & 3 are located on the top floor. On the living room floor you will find another 2 bedrooms and bedroom 6 and 7 are situated on the ground floor with direct access to the pool. You wake up with a beautiful view on the Mediterranean Sea in every single room; Most of the bathrooms are en-suite and have a modern shower and or bath facilities with sink. All bed-rooms have Dyson air-con ventilators with remote control. Furthermore you will find on the pool floor an extra separate toilet and shower. The villa also has a room with washing machine, dryer.
Pool & Garden
The villa offers – apart from the sundeck by the pool – a south facing terrace that is equipped with a fully automated canopy. The terrace is on the same level as the living. This covered terrace has a large dining table and at the other side a lounge set with outdoor bar and barbeque area and an uninterrupted view over the bay and the provencal hills. From this terrace a staircase leads to the lower terrace and pool.
The villa is built on 5000 square meters of land and features a three level garden overlooking the bay and hills. Ideal for children! The whole terrain has been fenced and is very private and secluded from the road.
The swimming pool (10×5 meters) has easy steps to go in- and out. The sun position is excellent; both the villa and pool area are facing south. The pool is sheltered and very private equipped with sun-beds, garden table with chairs, 2 lounge seats and 2 umbrellas. A great place to enjoy and relax with a larger group and the villa also offers ample parking for 4 to 5 cars.
Out & About
Les Issambres / San Peire and Sainte Maxime are known for their expansive sandy beaches. If you drive down the hill with the car you reach the beach in less than 5 minutes. This villa is situated on top of a hill in Les Issambres with south view. Within 15 minutes, by car, you reach Sainte Maxime. Saint Tropez is 26 km driving distance, which can take, between 30 min to 1,5 hours depending on the time of day.
However in July and August Saint Tropez is reachable by shuttle boat (Bateaux Verts). From the harbor in Les Issambres ( 5 min drive from the villa) every hour and from the harbor of Sainte Maxime (15 min from the villa) every 20 minutes. There are 8 golf courses within 4 to15 km distance from the villa.
In the high season you can only reserve this villa with a minimum stay of 1 week; arrival and departure on sunday. Outside the high season we accept reservations with a minimum stay of 4 nights and are other arrival and departure days possible. The prices below are with an occupancy of 10 persons.
Season
From
Till
Price per
night
Price per
week
Mid
19-04-2020
05-07-2020
€ 460
€ 3220
High
05-07-2020
30-08-2020
€ 675
€ 4725
Mid
30-08-2020
11-10-2020
€ 460
€ 3220
Low
11-10-2020
18-04-2021
€ 310
€ 2170
Mid
18-04-2021
04-07-2021
€ 460
€ 3220
High
04-07-2021
29-08-2021
€ 675
€ 4725
Mid
29-08-2021
10-10-2021
€ 460
€ 3220
Low
10-10-2021
17-04-2022
€ 310
€ 2170
Mid
17-04-2022
03-07-2022
€ 460
€ 3220
If you want to book this villa, you also agree to the following terms:
Caution: € 1000 per booking
Bedlinen & towels: included
Final cleaning: € 275 per booking
Extra bed person 10 - 14: € 15 per person per night
Administration fee: € 45 per booking
Tourist tax € 2,53 per adult per night
Availability
Reservation Form
Details
Persons: 14
Children: 13
Amenities: Air conditioning, Audioset, Balcony, BBQ, Coffee Machine, Cooling fans, Dining area, Dishwasher, Fireplace, Free parking, Free WiFi, Freezer, House Alarm, Ironing Set, Laundry Dryer, Microwave Oven, No Pets, Outdoor pool, Oven, Private Pool, Refrigerator with Freezer, Refrigirator, Satellite TV, Terrace, TV with DvD player, Washing Machine, Water Cooker, Whirlpool
View: City view
Size: 350m²
Bed Type: 5 double beds, 4 single beds
Categories: Villa's
Location: Les Issambres & Sainte Maxime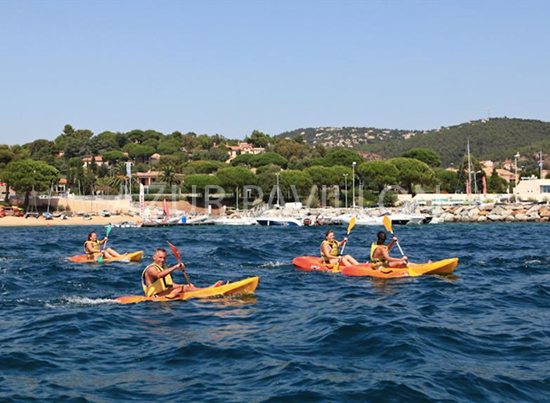 Les Issambres and Saint Aygulf, two small coastal towns, surrounded by the larger Sainte-Maxime and Fréjus / Saint-Raphaël and an ideal destination for a family holiday in the South of France because of the beautiful long sandy beaches, relaxed atmosphere and convenient location. Les Issambres is part of Roquebrune-sur-Argens and is actually the little sister of Sainte-Maxime, with as many beautiful sandy beaches, but more quiet. Nice cabanas for a relaxing lunch, a sailing school, a Provençal- and Flea market along the boulevard and only a few minutes drive away from Sainte-Maxime.
The village of San Peire, with its beautiful promenade, is situated at the heart of Les Issambres. Here you can get your fresh croissants in the morning from the bakery. Maybe at La Tarte Tropeziennes, named after the local specialty "Tarte Tropzienne", you should definitely try that one! On the terrace of Le Bistrot at the Hotel Le Provencal you can enjoy a glass of rosé with a view at the Mediterranean. There are two supermarkets and some small tourist shops and a village square with the location of the tourist office. In San Peire, you can enjoy meals on the beach at several beach restaurants, for example Cap Mail or Borea Beach or at the Plage 44 beach club. Les Mûriers at the Hotel Le Provencal is also popular. There are also many restaurants along the route to Ste. Maxime.
Water sports are great here. Les Issambres has a good sailing school where you can rent a sailboat or have surfboard lessons. You can hire a motor yacht, jet skis and surfboards in the port. If you want to dive and look at the nature below sea-level you can go to the diving center 'Aqua Dive' in the port.
Saint Aygulf has 5km long sandy beaches, a lively center and many nice shops and restaurants around the town square. Here are also several good bakeries, including a branch of La Tarte Tropezienne. At the beginning of the boulevard, near Hotel Van der Valk, there are several nice beach bars, including beach club "Blue et Blanc". At Plage de la Gaillarde, between Saint Aygulf and Les Issambres, there are more nice cabanas as well as a nightclub 'Le Caveau' where you can party deep into the night. Surf- and paddle boards can also be rented in the port Saint Aygulf and worth to mention is that there is a kite-surf beach at the end of Saint Aygulf, just before arriving in Frejus.
On the square of Saint Aygulf there is a carousel/merry-go-round and you will please all children with a visit to Aqualand, just outside the center of Saint Aygulf, or opposite located the Luna Park, open every night in high season. Next to the Luna Park you will find a kart-track. Enough fun for little and big kids!
For golfers, this area is also a top destination. Within easy driving distance you will find the golf courses of Saint Endréol and Golf de Roquebrune. La Nartelle has the slightly elevated Golf de Sainte-Maxime and more in the direction of Saint Tropez, you will find the seaside Golf de Beauvallon. From Saint Aygulf you can also reach the famous golf courses of Valescure and Esterel Latitudes Saint Raphael and, of course, the beautiful 18-hole golf course of Roquebrune-sur-Argens. In terms of nature Les Issambres and Saint Aygulf are situated at a very privileged location between the Massif des Maures and Esterel.
The protected "Étangs the Villepey" (sweet and salty water) in Saint Aygulf offers beautiful scenery and is home to many species of birds, including flamingos, swans, ducks … Hikers can follow Chemin des Douaniers. This route runs along 11 km of coastline with rocky coves and beautiful bays.
Both villages has their Petit Casinos where you can do your small shopping. Furthermore in Les Issambres the Spar is recommended and other large and very large stores are Carrefour and the Géant Casino in Saint Raphael / Frejus, Puget-sur-Argens and Sainte-Maxime. In Les Issambres every Monday morning you will find a Provencal market at the town square, where you can buy fresh products. Tuesday and Friday is market day in Saint Aygulf. And on Thursday (and also on Sunday in Issambres) both villages has a small flea- and art market.
From the ports of Les Issambres and Saint Aygulf you can catch in the summer months the bateaux Vert, a taxi boat who will bring you in 20 minutes – without traffic jam – to Saint Tropez. This trip alone is worth wile of the nice boat tour that ends in the cosmopolitan port of Saint Tropez with its spectacular yachts. Good to know that here every Tuesday and Saturday you will find "Le Marché Saint Tropez". Without doubt the hippest and most vibrant market in southern France.
Visit Port-Grimaud (21 km), a fortified town by the sea, completely rebuilt in old style. Many older Grimaud (5 km away) and La Garde Freinet (15 km away), once a strong Moorish robber nest. Both towns are equipped with a castle with great views and located in the Massif des Maures, a rugged mountainous area where you create the most beautiful walks. Also you can see the striking 'Rocher', the rock of Roquebrune restrain (14 km, mountain boots is enough) You can start in the picturesque Provencal village of Roquebrune-sur-Argens, down the rock, to be rewarded in the end with a magnificent view the Mediterranean. Weekly Provencal markets, rocky and sandy beaches, restaurants, atmosphere … everything for a wonderful holiday.
The Toulon-Hyeres airport and Nice Airport are both in reach within about 1 hour by car. In this part of southern France, the Cote d'Azur, we count with 300 days of sunshine per year!