To see all our VILLA'S, HOUSES & APARTMENTS or LAST MINUTE DEALS – click the TABS of the orange bar above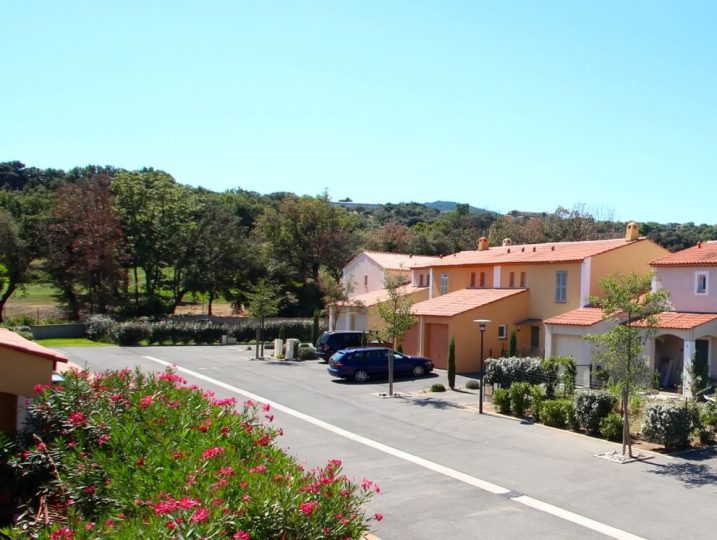 Houses & ApartmentsRoquebrune-sur-Argens
6
85m²
3
2
Pets at request
Maison "Jessica" is located at DOMAINE LES RIVES DU GOLF, down at the Golf-course of Roquebrune sur Argens, and can accommodate up to 6 people. The owner of this property offers tenants the option to use the four mountain bikes. This house has three bedrooms and two bathrooms. The living room has doors to the … Continue reading "Maison Jessica"
Details
Adults:

6

Children:

5

Amenities:

Audioset, BBQ, Coffee Machine, Communal Pool, Cooling fans, Dining area, Dishwasher, Free parking, Free WiFi, Garage, Ironing Set, Microwave Oven, Outdoor pool, Oven, Pets at request, Refrigerator with Freezer, Terrace, TV with DvD player, Washing Machine, Water Cooker

View:

City view

Size:

85m²

Bed Type:

1 double bed, 4 single beds

Categories:

Houses & Apartments

Location:

Roquebrune-sur-Argens
Details
Adults:

6

Children:

5

Amenities:

Audioset, BBQ, Coffee Machine, Communal Pool, Cooling fans, Dining area, Dishwasher, Free parking, Free WiFi, Garage, Ironing Set, Microwave Oven, Outdoor pool, Oven, Pets at request, Refrigerator with Freezer, Terrace, TV with DvD player, Washing Machine, Water Cooker

View:

City view

Size:

85m²

Bed Type:

1 double bed, 4 single beds

Categories:

Houses & Apartments

Location:

Roquebrune-sur-Argens
Prices start at: €95 per night
Holiday Rental and Management of Holiday Homes
Astrid and Paul Segaar – In 2010 we moved to France, decided to start a rental and real-estate agency (+ 25 years experience) and live at the Côte d'Azur; in Roquebrune-sur-Argens.
With las year our most successful year, we are more exited then ever to get started at the next season. Offering more apartments, houses and villa's than ever before, we are sure we have the accommodation for your perfect holiday.
We welcome you to browse our website, find your holiday accommodation, reserve through de site or contact us if you have any questions. See you in 2020!
Join us now on Facebook to get all the latest information and updates.
Your Real-Estate Agent
Are you looking for a property in the Var, Provence or at the Cote d'Azur? You are at the right place with New-Home Real Estate Agency. Whether it comes to finding a villa, apartment, or a vineyard, we'll find it for you!
New-Home Real Estate Agency has an optimum knowledge of the region, the local market and the applicable laws and regulations. We help you through the French bureaucracy and protect you for any pitfalls.
Real Estate Agency "New-Home astrid segaar immobilier" works in this part of the Côte d'Azur for both sellers and buyers. More information can be found on our web-site new-home.fr
Do you own a property in this region?
Azur Pavillon would love to talk with you about the rental possibilities of your property.
Next to rental, we provide services as:
* Holiday-Rental-Management: with the reception of your holiday guests, booked through us, your self or by another rental agency's.
Azur Pavillon can take care of the whole process of check-in/out, cleaning, laundry, etc.
* Control-Plan: for your property to be checked, also through the winter season.
Since we live here, we have our local contacts for any work at-, or around your property and can be your contact ' sur place'.
Contact us for more information.