Maison "Anna" is an end terrace house with a large lawn/garden and is located in the luxury domaine of LES HAUTES DU GOLF, near the 5 star golf course and resort of Roquebrune-sur-Argens. There are three bedrooms, two bathrooms and Maison Anna is available for up to 6 person (4 adults and 2 children or 5 adults).
There is air conditioning on the ground floor and WIFI.
The house benefits from beautiful views of the Massif des Maures and the dramatic le Rocher de Roquebrune. The domaine facilities include a large pool with a separate children's pool, three tennis courts, jeu de boules and access to many countryside walks.
The domaine is situated on the top of a hill with beautiful far reaching views towards Frejus and the Mediterranean. There is a secure locked gate, through an access opening and along the driveway is a child-friendly riding school.
The layout is as follows: entrance, hall, closet, toilet, bright living room with dining and lounge area and doors to the spacious covered terrace with glass sliding wall, perfect for al-fresco dining. There is a well-equipped Provençal kitchen, provided with an electric hob, oven with grill, microwave and dishwasher. The staircase, with side window, leads you to the first floor with three bedrooms and all benefit from beautiful high ceilings. There are ample closets in every room and both bedrooms at the rear have doors to the spacious and sunny balcony with beautiful and unobstructed views. Next to the bedroom at the front, with 2 single beds, a modern bathroom with shower, sink, toilet and washing machine. The master bedroom, with a king size bed, has an en suite shower and washbasin as well as private doors to the sunny large balcony. The 3rd bedroom has a 'click-clack' (sofa-bed) available for 2 small children or 1 adult with a private door to the large balcony.
The garden has a child-proof lawn and offers a lot of privacy.
The communal pool is open from May till mid October.
The picturesque Provence style village of Roquebrune-sur-Argens is only 5 kilometers away. If you are going in the direction of the coast, you are within 10 minutes of the villages and beautiful beaches of Les Issambres and Saint Aygulf with the very popular resorts of Frejus, Saint Raphaël, Sainte Maxime, Port Grimaud and Saint Tropez all close by as well. To avoid the traffic in the high season, you can also reach Sainte Maxime and Saint Tropez by boat (bâteaux verts) from Les Issambres and Saint Raphaël. This boat trip on the Mediterranean is highly recommended!
In the high season you can only reserve this accommodation with a minimum stay of 1 week; arrival and departure on Saturday. Outside the high season we accept reservations with a minimum stay of 4 nights and are other arrival and departure days  possible.
Season
From
Till
Price per
night
Price per
week
Mid
18-04-2020
04-07-2020
€ 110
€ 770
High
04-07-2020
29-08-2020
€ 210
€ 1470
Mid
29-08-2020
10-10-2020
€ 110
€ 770
Low
10-10-2020
17-04-2021
€ 85
€ 595
Mid
17-04-2021
03-07-2021
€ 110
€ 770
High
03-07-2021
28-08-2021
€ 210
€ 1470
Mid
28-08-2021
16-10-2021
€ 110
€ 770
Low
16-10-2021
16-04-2022
€ 85
€ 595
Mid
16-04-2022
02-07-2022
€ 110
€ 770
If you want to book this house, you also agree to the following terms:
Caution: € 350 per booking
Linen package: € 25 per person
Final cleaning: € 100 per booking
Airconditioning: included
Administration fee: € 45 per booking
Tourist tax: € 2,53 per adult per night
Availability
Reservation Form
Details
Persons: 6
Children: 5
Amenities: Air conditioning, Audioset, Balcony, BBQ, Coffee Machine, Communal Pool, Cooling fans, Dining area, Dishwasher, DVD-player, Free parking, Free WiFi, Ironing Set, Microwave Oven, No Pets, Outdoor pool, Oven, Refrigerator with Freezer, Terrace, TV with DvD player, Washing Machine, Water Cooker
Size: 70m²
Bed Type: 2 double bed, 1 click-clack double bed
Categories: Houses & Apartments
Location: Roquebrune-sur-Argens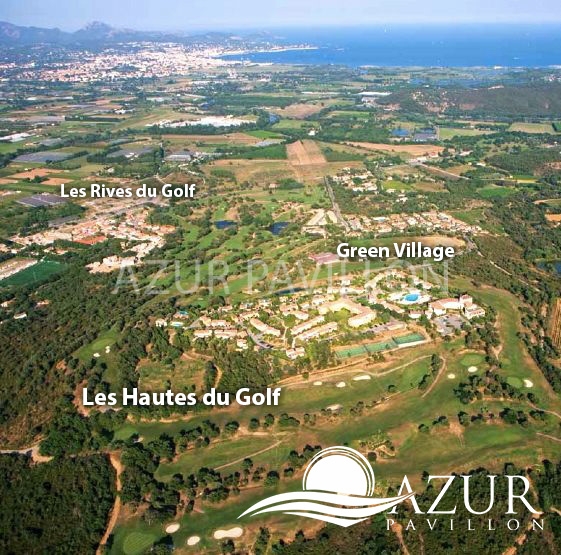 The Domaines in Roquebrune-sur-Argens
The picturesque Provence style village of Roquebrune-sur-Argens is situated at about 5 km from the coastal villages as Les Issambres and Saint Aygulf. The last one connects on the coast with Frejus and Saint Raphaël, Les Issambres goes direction Sainte Maxime, Port Grimaud and Saint Tropez. All with the great atmosphere of the Côte d'Azur.
Some houses and apartments we offer for rent are situated in the domaines around the 18-hole golf-course and at wine-fields of Domaine des Planes in Roquebrune-sur-Argens.
An ideal location; very quiet location between the seaside resort of Saint Aygulf and Les Issambres and the old village of Roquebrune-sur-Argens; located just 10 minutes from the coast and the bustle of the Côte d´Azur!
Domaine des Planes, a beautiful Provençal winery with organically vineyards on about 30 hectares. We can offer you the opportunity to have a great holiday and have several options: Villa and / or Studio Mimosa & Mas Cypress.  All located in the idyllic, very quiet and forest area, with views to the vineyards. Each tenant receives from the winegrower a nice bottle of  "house-wine" and during your stay a tour of the domain is possible. On the 'Chateau' you will be informed how their organically grapes makes this lovely wine. Wine that has won many awards at the Concour Général in Paris! Of course you can also sample the various types!  The slogan of Domaine des Planes is: "Ici Bacchus a trouvé son Paradis" and we must agree with them; This environment can be called truly Paradise!

At the domaine a spacious natural pool of 15m x 22m. is situated with in summer temperatures average between 22 and 28 degrees. As can be expected is the domaine; this pool again is completely organic so without using chemicals!
The other domaines, situated between the winery and the golf course, are:
Les Hautes du Golf,  situated at the highest point with wonderful views towards Saint Raphael, Frejus and the Mediterranean Sea. This domaine has a large infinity pool with spacious sun terrace around. Furthermore, 3 tennis courts, beautifully situated in the lee of the golf course with views of the massif des Maures.
Green Village, located halfway up the hill between the 18-hole golf course and the famous vineyard "Domaine Des Planes and also has a large swimming pool with separate children's pool. Again, overlooking the Bay of Frejus and the blue Mediterranean sea on the horizon.
At the driveway to the two residences is a child-friendly HORSE RIDING SCHOOL situated.
Les Rives du Golf , also with beautiful community pool, is located down the hill with the 18-hole golf course in the backyard, right on the road between the villages of Roquebrune-sur-Argens and Saint Aygulf.
All these domaines are really great to have a marvelous holiday and even in high season you will find here a quiet spot just a few km. away from the buzzy Côte d'Azur!
This part of southern France is easily accessible by car, train and plane.